If you have a few missed payments and defaults, it may be trickier to get approved for a mortgage with bad credit. However, as a qualified broker, using My Financial Broker can help you maximise your chances of being successful whether you are looking to remortgage or are a first time buyer.
We compare the whole of market and work with over 100 mortgage providers to help you find the best product for you. We work specifically with mortgage lenders who are willing to take a view on adverse and subprime credit histories and provided you meet some of the basic eligibility requirements, you can get the mortgage you need and move into your dream home.
Use our bad credit mortgage calculator to see how much you can borrow and what your initial quote will be. You may see a quote on the screen or be contacted by one of our trusted partners. Simply use the calculator or apply using the button below.
What is the Criteria For a Mortgage?
Good to fair credit score
Employed with a regular income
Pay a deposit towards your property
Can afford monthly repayments
Low debt-to-loan ratio (not too many loans open)
Features of Bad Credit Mortgages
Whilst mortgages for bad credit histories are available, they typically come with different terms. The average monthly interest rate is usually a little higher to reflect the added risk for the lender. Customers with bad credit will pay around 3% per month, compared to good customers that pay around 1.7%.
Higher interest rates
Lower borrowing amounts
Choice of fixed or variable rates
There are introductory periods for around 2-3 years which can be make the mortgage much more affordable. When this runs out, you have the option to get a remortgage or move to the standard variable rate (SVR) which is usually much higher. For bad credit borrowers, the SVR is around 5%, compared to good credit customers at around 4%.
The maximum loan-to-value may also be a little less with maximums of 75% or 80% available for bad credit customers and up to 95% available for good credit customers.
Bad Credit Mortgage Lenders
There are a number of lenders who offer mortgages for people with poor credit, including CCJs, IVAs and bankruptcies. According to information from Which?, even some of the bigger banks, such as Barclays, Halifax, RBS and Santander will consider applications from people who have any of these three things. 
Other bad credit mortgage lenders, including Accord Mortgages, Buckinghamshire Building Society, Darlington Building Society, Kent Reliance, Skipton Building Society and Vida Homeloans may consider your mortgage application if you have been discharged from an IVA or bankruptcy order three to six years ago, and will have requirements around CCJs such as up to £500.
The important thing to remember with any bad credit mortgage provider is that you need to be honest with them. Trying to hide adverse credit will look bad, and if you're upfront about your credit rating, you can discuss the reasons for this and how you're moving forward.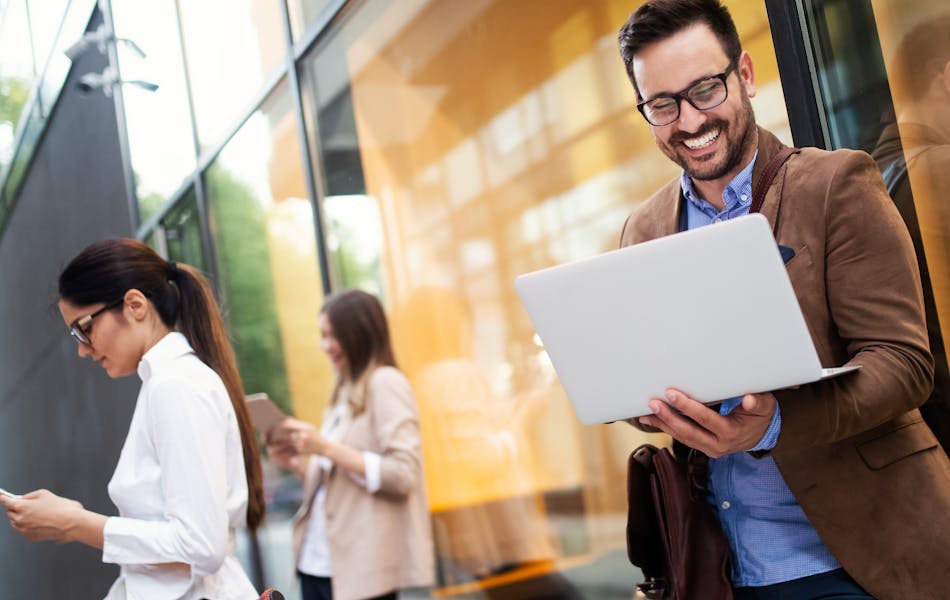 Why You Should Use a Bad Credit Mortgage Broker
Using a mortgage broker for bad credit can help you get access to deals that may not be available from mainstream banks and lenders.
With hundreds and thousands of different mortgage products around, there may be one that is perfect for you and your criteria. With specialist subprime lenders, they may be more likely to accept your credit rating and financial position and you may only find them through a mortgage broker.
Brokers may also help if you get a mortgage if you are on benefits or self-employed – after all, there are lenders for everyone.
Since mortgage brokers only earn through commission, they will compare the market and speak to different providers on your behalf to help you get the best deal possible.
Use Quick Ways to Boost Your Credit Score
The stronger your credit rating, the more likely that your application will be accepted. Checking your credit rating should be one of the first things you do to see what your current score is and how you can improve it. You can request your credit report from the UK's credit agencies for just £2 or use their monthly services to see how your score goes or down over time.
There may be some fast ways to improve your credit score, such as closing down any credit cards or store cards that you do not use. Some people have found out that they had phone contracts still open, that were not being used and this was harming their credit score.
Others have joint accounts with loved ones or family members, but if the person has bad credit, it can bring down your score too. You may find that there are some quick wins to help your credit score and ways to boost your chances of being accepted for a mortgage.
How to Get a Mortgage For Bad Credit Through My Financial Broker
My Financial Broker can help match your mortgage requirements with over 100 trusted providers in the UK. We do not charge any fees for using our service and it will not affect your credit rating.
We accept multiple applications per day and getting an initial quote should take less than 5 minutes when you apply online.
We can sometimes provide a quote on the screen or you may be contacted by one of our chosen partners who is best suited to your requirements. We are dedicated to helping you find the best mortgage for bad credit, at the most competitive rates possible.
Apply Now