What is an Instalment Loan?
An instalment loan is a type of loan that is repaid with regularly scheduled payments— typically in weekly or monthly instalments. Each repayment includes a proportion of the loan amount borrowed, plus interest. Nearly all instalment loans are 'fixed-rate', meaning the interest rate charged over the term of the loan is the same, making it easier for the borrower to budget in advance. Common examples of instalment loans include mortgages and car finance options.
Essentially, with an installment loan, you'd make regular repayments towards the outstanding balance, unlike a payday loan, where you'd repay the funds as a lump sum on your next payday. These payments tend to be monthly, and coincide with the date you receive your wages, but many lenders offer flexible repayment options, and allow you to pay weekly, fortnightly or four-weekly. 
How Do Instalment Loans Work?
As mentioned above, unlike payday loans which are short term loans intended to be repaid in full on your next payday, instalment loans allow you to spread repayments over a longer period of time - allowing you to manage your budget accordingly.
If you are looking for a shorter loan, or don't need to borrow as much, you could consider payday loans. It's generally a good idea to only borrow what you need, rather than taking out the largest loan possible, as that way you shouldn't end up paying more interest than needed.
Am I Eligible for an Instalment Loan?
When it comes to short term instalment loans, these tend to be more accessible than a lot of other types of credit. Most lenders don't expect you to have a perfect credit rating, and many of the short term loan providers we work with will consider other factors too when making a loan decision, such as your employment history.
In terms of eligibility requirements, most lenders ask that you at least meet the following criteria in order to apply for a short term loan:
Be a UK resident with a UK bank account
Have a regular income through full or part time employment
Be aged eighteen or over
You don't need a high credit score to apply for an installment loan either, though longer term installment loans may require you to have better credit than short term loans. Short term lenders often look at a number of different factors when making a loan decision, not just your credit rating.
Getting an Instalment Loan With Bad Credit
An instalment loan could be a good option if you have a bad credit score, especially if you've found it difficult to borrow money from traditional lenders like banks. Instalment loans for bad credit would be a good choice if the amount you are borrowing would be too difficult to pay back in one lump sum.  
You don't need a perfect credit score to apply for an installment loan. A direct instalment loan lender will assess your income and expenses to make sure that you can afford to pay back the loan. You'll be shown the total repayment amount before you sign the agreement.
Short term instalment lenders tend to focus on your affordability just as much as your credit history. As late or missed payments will usually stay on your credit file for around six years, a low credit score can be due to such payments from years ago. Many lenders will take this into account when looking over an application. 
It should be noted however that you may find it more difficult to apply for an installment loan if you have recently been made bankrupt or become insolvent. If this is the case, you may need to approach a specialist lender.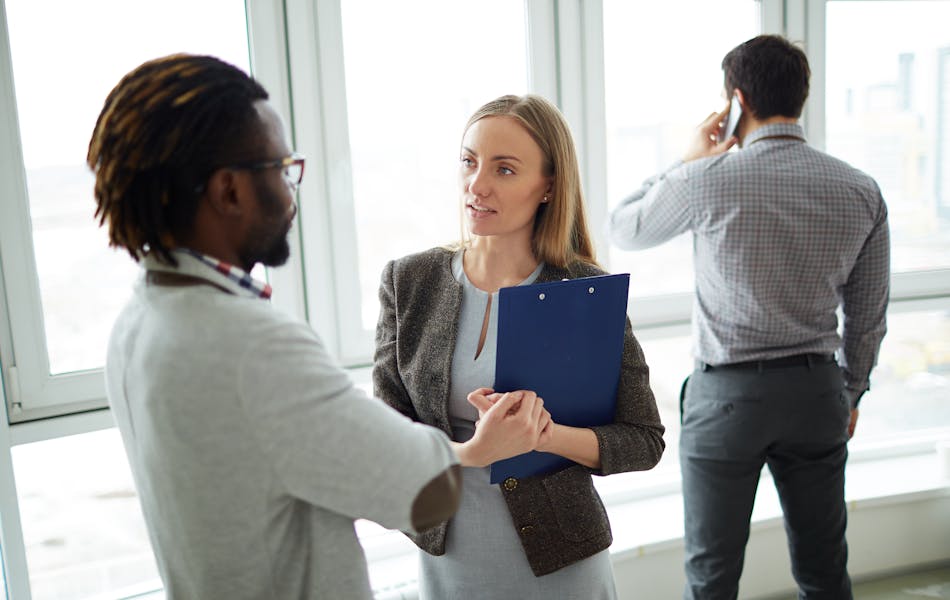 What are the Advantages of Instalment Loans?
There are a number of benefits when it comes to short term instalment loans. We've listed a few of the key advantages below:
Borrow Exactly How Much You Need
Most banks and building societies don't offer small loans. If you're only looking to borrow £1000 or less, you could end up borrowing more than you need and consequently pay more in interest. Instalment loans from direct lenders, on the other hand, are flexible and can easily be tailored to your specific needs. This could include the loan amount, as well as the length of time that best matches your budget and ability to repay the loan.
Faster Than Other Loans
Similar to payday loans, instalment loans are intended to cover unforeseen expenses. In these circumstances, it's likely that you'll need money quickly. The application is simple to complete and if approved the funds are typically paid out the same day. Some types of secured loans can take several days or even weeks to pay out a loan. 
Manageable Repayment Options 
Instalment loans are usually a better choice if the amount you are borrowing would be difficult to pay back in one lump sum. An example of a large instalment loan is a mortgage, which for most people would be impossible to pay all at once. With a flexible loan, you can choose to repay your installment loan over a number of months. 
No Borrowing From Friends and Family
It can be embarrassing to discuss money with your friends and family, and they might not have the funds to lend you, even if they want to help. A great solution to this a loan with a guarantor: in this case an instalment loan.
Responsible Instalment Lenders
When looking at short term loans, you may look into bad credit instalment loans. A lot of people believe that they have poor credit, but this doesn't necessarily prevent them from applying for a loan. You don't need a perfect credit score to apply for an installment loan, the loan just has to be affordable.
Legislation has also been put in place over the last few years to ensure that any UK-based direct payday instalment lenders are lending responsibly and a limit has been placed on interest. Short term lenders can only ever charge fees totalling to £15 and no more than 0.8% in daily interest. You'll also never have to pay back more than twice what you borrow. Before you take out a short term loan, or even sign the agreement, the lender additionally has to tell you when you'll be making your repayments, how much they'll be, and the total to repay.
Before you take out a loan, you do need to ask yourself if it is the best option. Long term financial difficulty should not be a reason for taking out short term credit - this can lead to a debt spiral of more and more borrowing. Credit should also never be used to pay back other credit, as it can lead to similar issues. Companies such as Step Change can offer free impartial advice, if you wish to discuss your debts or finances.
Apply Now