No Credit Check Loans
Often when a lender talks about a no credit check payday loan, this means that only a soft search is conducted on your credit file, rather than a hard search. Essentially, the difference between the two is that the former leaves no footprint, so can't impact your credit score, whereas a hard search can be seen by other financial institutions. If you have too many hard credit searches on your credit report, this can lower your credit rating. 
So if you make a lot of applications for credit in a short period of time, you can actually damage your credit score. This is why it can often be better to apply through a broker, such as My Financial Broker. We only conduct soft credit searches, and will compare lenders for you, putting you in touch with the cheapest lender for your circumstances, that is most likely to approve your application. That way, you don't need to make endless applications, reducing your credit score and your chances of borrowing. 
You can also be assured that there is no fee for applying with us - we instead work on a commission basis with our panel of lenders. Your details will be safely secured in our servers, and we won't pass on your information to third parties without your permission. 
Why Might People Apply for No Credit Check Loans?
Most people looking for no credit check loans do so because they have a poor credit rating, and don't believe that they'll be eligible for a loan with credit checks. They may have been turned down for loans in the past, and therefore assume no lenders will consider their application. 
Thankfully, this is not always the case. Many short term lenders will consider a loan application even if the credit check they conduct shows a less than perfect credit history. So you may not need to look into no credit check loans, as you could be accepted by a more conventional short term lender.
The reasons for applying for any type of short term loan are incredibly varied, but most people take out such credit to cover an unexpected expense. This could be anything from a broken boiler to an emergency dental bill. And because such costs need to be paid quickly, short term lenders aim to pay out the funds within 24 hours of approval, and some people could get the money in their bank account in as little as an hour.
What is Your Credit File? 
Financial companies often mention your credit file, but what does this really mean? And what is the difference between your credit file and your credit score? 
Let's start with your credit file. Your credit file contains personal information, such as your name, address and date of birth, along with your credit information from the last six years or so. This includes any credit you have taken out, from a mortgage to a payday loan. If you miss any payments, or make them late, this is reported on your credit file.
When it comes to your credit score, this is determined by the information on your credit file. Late or missed payments are taken into account, but so are payments made on time or early. A lot of other factors are considered when calculating your credit score too - you can find plenty of ways to improve your credit score online. 
No Credit History Payday Loans
There's a simple reason why some people don't have much of a credit footprint - they haven't used any financial services to build a credit score. Sometimes having a credit footprint can be as important as having a good credit score. Things on your credit file that leave a footprint include personal loans, credit cards or store cards, and car finance. Even Direct Debits can be on your credit file - do you pay for your mobile by Direct Debit?
People with no credit history can find it more difficult to be approved for a payday loan so look into no credit check loans - it can instead be a good idea to check your credit score and see if you have a footprint on your credit file. You can check for free through companies like Credit Karma.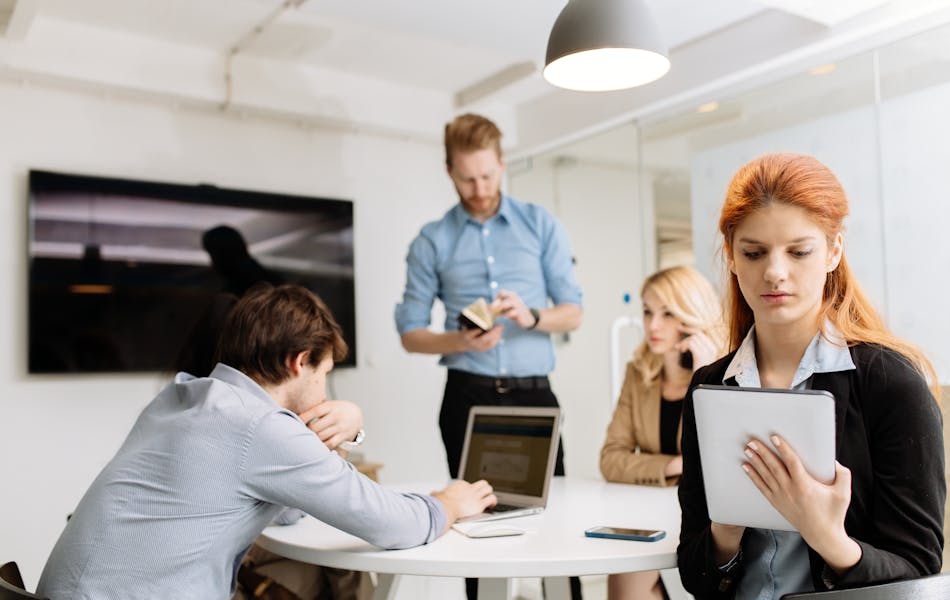 What Loans Can You Apply For?
If you're looking for a payday loan with no credit history, you may need to look at short term loans first. With more traditional bank loans, it can be difficult to apply for a loan without any credit at all. They can't see how you manage your money, and that you're able to make repayments on time. It's often easier to apply for a bank loan if you have bad credit rather than no credit history, as that way you can explain what happened, and the bank can see you have taken out credit before.
You can apply for a payday loan without a credit check with a number of lenders. With My Financial Broker, we'll quickly check your details and then find a suitable direct short term lender from our group of reputable partners that can complete your application. If you are approved you could get your money transferred into your account in under an hour.
What is a Payday Loan - No Credit Checks?
If you're looking into no credit check loans, you may be considering payday loans. A payday loan is a type of short term loan, and takes its name from when you'd usually repay the funds - on your next payday. Unlike an instalment loan, where you'd repay over a number of months, a payday loan tends to be paid back in one lump sum. 
The main benefit of a payday loan is that you only pay interest for the time you're borrowing the funds. With a lot of bank loans, as these are for much larger amounts, you may end up paying far more in interest than you need to. You could also be paying back over a longer period of time than you intended. Payday loans are far more flexible - you can choose the exact amount you'd like to borrow, and how long for. And in almost every case, there are no early payment fees. So if you just need to borrow £200 over a week, you'd be paying only around £10 in interest.
Payday loans with no credit checks, or only soft searches on your credit file, can not only work out cheaper than a bank loan, they can also help you improve your credit rating. By showing that you're able to make repayments on time or early, you're demonstrating that you are able to manage your money well, so have a better chance of being approved for future loans. 
How Do You Apply?
You'll simply need to choose the amount you need to borrow and the repayment term, and then complete our simple application form. You can apply to borrow up to £2,000. We'll search across our panel of responsible lenders, and find the best lender for you. As all our lenders are fully authorised and regulated by the FCA, you can be sure that you'll be treated fairly.
Before taking out a payday loan though, it's important to consider whether you have the option of saving, or if borrowing is the best option for you. If you think you may need further help and advice about your finances, you can contact third parties like Step Change. They can offer free impartial advice.
Apply Now